About Me
I was born and raised in Dover, Kent where I attended school, hung out with my mates and generally had an excellent time.
​
I'm fascinated with history, particularly the medieval period. I've worked in two castles - Dover Castle and Colchester Castle.
I love the Arthurian Tales and I'm a big fan of Norse Mythology. I'm also pretty keen on the supernatural and find cemeteries awesomely fascinating places. Creepy, right?
I've studied archaeology and worked on excavations and am a huge fan of the The Walking Dead. But it's not all about dead things, just in case you were wondering. I love rom-coms, chick-flicks, and tales where the obvious isn't always...well...obvious.
My writing focuses on love, friendship, relationship dynamics and feisty heroines and regular heroes.
My first novel, Since You've Been Gone, has a bit of a backstory - it started out as a spec script which I placed in various competitions. It won second place (and £100) in the Sequel to Cannes screenwriting contest and it was one of only 25 scripts chosen to take part in the annual BAFTA Rocliffe New Writer Competition. As you can imagine, I was pretty excited about such an honour.
Feel free to drop me a message and if you've already read my stories, please be kind to an author and leave a review on Amazon or Goodreads
If you want to stay in touch please like my
Facebook page
or follow me on ​
Twitter
Powered by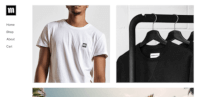 Create your own unique website with customizable templates.